Idaho's unsung recreation meccas
Discover an eclectic mix of world-class recreation activities in these quaint mountain communities
By Steve Stuebner
It's summertime in Idaho, and the recreation season is in full swing in our mountains, lakes and rivers.
In this segment on Exploring Idaho, we're spotlighting some of the lesser-known, unsung recreation meccas in the state, anchored in quaint, friendly small towns. Visitors will be delighted to learn about them, and they will come back for more of that rare small-town hospitality and the amazing diversity of recreation opportunities to experience nearby.  
Wallace, Idaho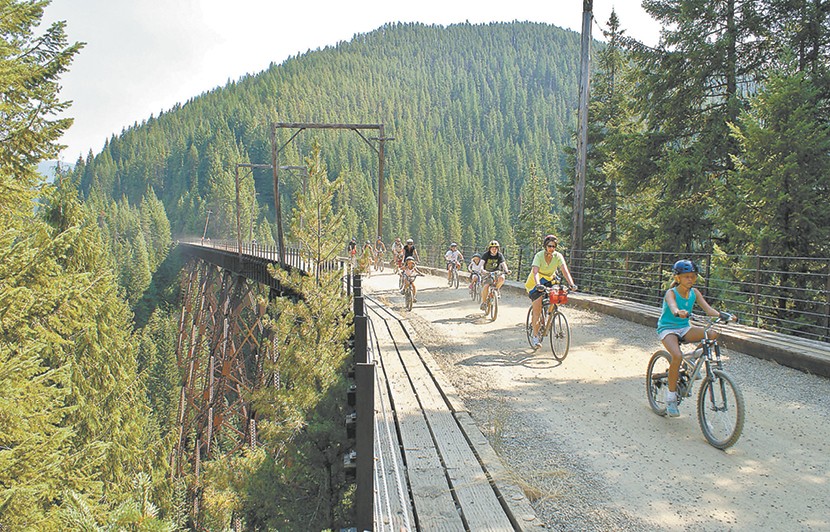 We start with Wallace, an historic silver mining town, conveniently located on Interstate 90 in North Idaho. Wallace is a jumping off spot for all kinds of fun outdoor adventures, but it's fun to know that at the end of the day, you'll return to a place that has more than 10 places to eat and drink, plus there's the Oasis Brothel Museum and two brew pubs. You can walk everywhere and see all kinds of things in a roughly three-block area.
One of the must-do activities in Wallace is to ride the 16-mile Route of the Hiawatha rail-trail. See the video. About 53,000 people did the ride last year. This is one of the most unique rail-trails in America. Lookout Pass provides a shuttle service and rental bikes. You start by riding through a dark 1.2-mile tunnel (which is often chilly inside). If you have a bright bike light, bring it. It's exciting and a tiny bit scary to ride through the Taft Tunnel, wondering what you might encounter along the way, while listening to water seeps flowing along the edges of the wide trail.
You'll burst into sunshine and a lush forest on the other side of the long tunnel, and then enjoy 9 more shorter tunnels and seven sky-high trestles on a slightly downhill descent to the end of the trail in the upper St. Joe River country. Take your time, take lots of pictures, and read about the old railroad line history on interpretive signs along the way.
Wallace also has direct access to the Trail of the Coeur d'Alenes, a 72-mile paved rail-trail that runs along the Coeur d'Alene River all the way to the lakeshore town of Harrison (ice cream stop) and Heyburn State Park. A shuttle will bring you back to Wallace at the end of your ride, however far you'd like to go.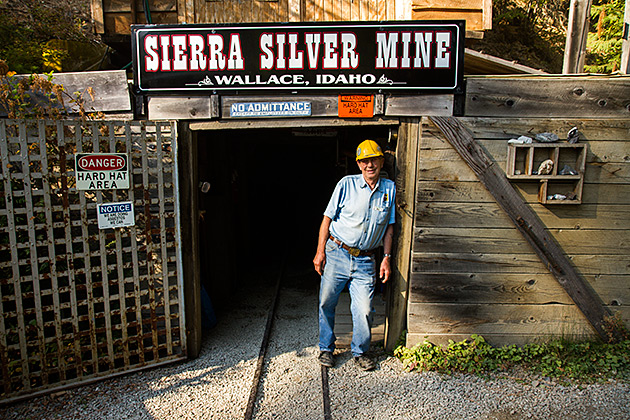 No visit in Wallace is complete without visiting the Sierra Silver Mine underground mine tour, which is especially nice to do on a hot summer day. Learn about the rich history of the silver mining industry in the aptly named "Silver Valley," where $6 billion in silver, lead and zinc were extracted from the area. There's also a new Silver Streak zipline tour in Wallace, with long zips named "Big Daddy" and "Dragon's Breath," among others. If you have time, take a short hike on the Pulaski Trail to a mine shaft where "Big Ed" Pulaski holed up with a 40-person firefighting crew during the horrendous 1910 fires. Quick thinking saved more than 30 of his crew member's lives.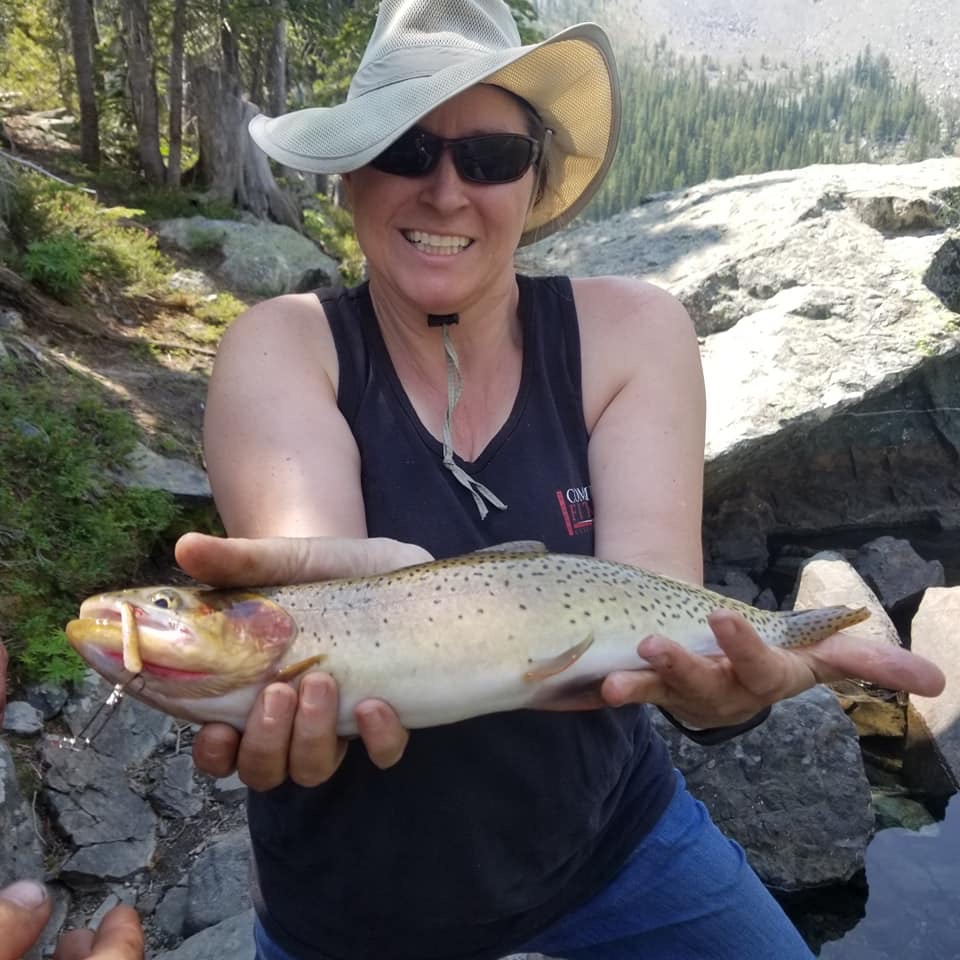 Riggins – the whitewater capital of Idaho
Located on Idaho's only north-south highway, U.S 95, Riggins is home to multiple outfitters who provide guided whitewater raft trips on the day stretch of the Salmon River and jet boat trips on the Salmon River or in nearby Hells Canyon. These are super-fun must-do activities when you're passing through Riggins, but there's much more to do than meets the eye.
"There are tons of rafting and jet boat trips that people can enjoy, but we're trying to highlight more of the lesser-known activities here such as the hiking, biking, trail-running, Salmon River beaches and fly fishing in the mountains," says Karen Savage, president of the Riggins Chamber of Commerce.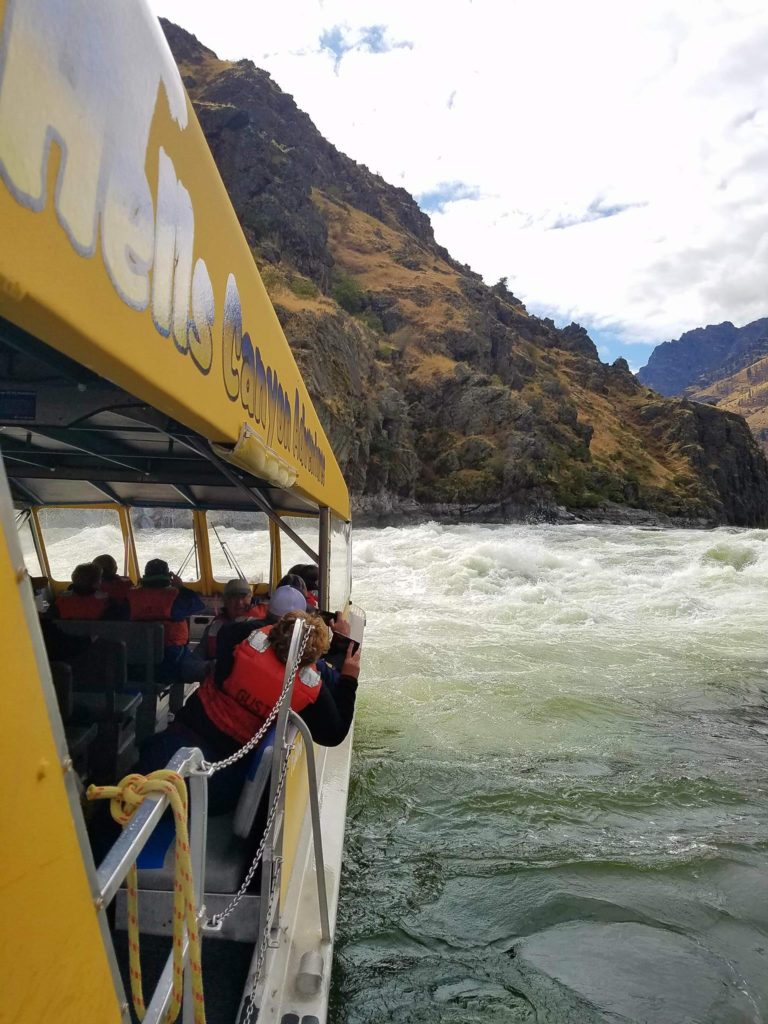 You can take a horseback ride into the Seven Devils and go trout fishing in high mountain lakes in the Seven Devils Mountains with Heaven's Gate Outfitters. You can go hiking on the scenic Rapid River Trail near the Rapid River fish hatchery, or on a cool trail that zig-zags up the steep-vertical mountains, starting from the Wind River Pack Bridge east of Riggins via the Salmon River Road. Both of them provide huge views of the surrounding countryside.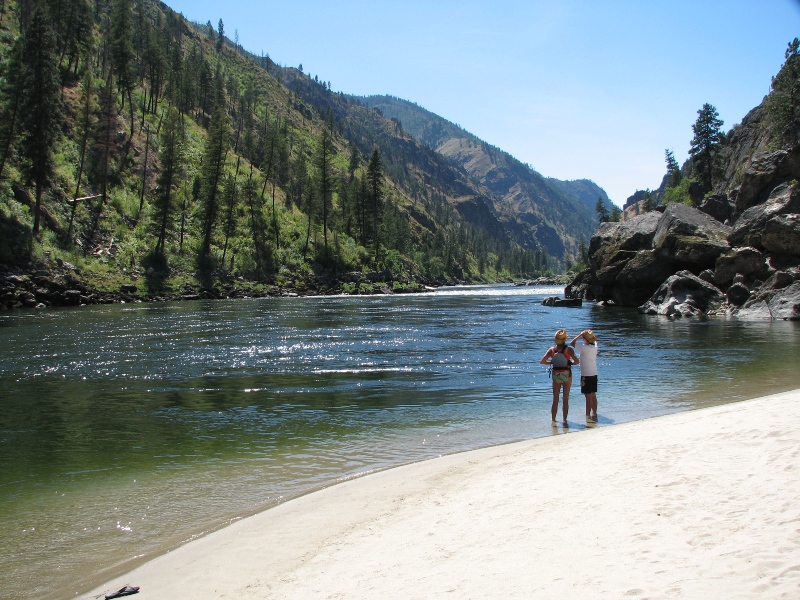 In multiple locations along the Salmon River Road, you can stop to visit giant white sandy beaches (all natural from white granite mountains above), go swimming and hang out by the water's edge in your lawn chair. You might see some whitewater boaters or anglers float by while you let the sand sift through your toes. The Salmon River Road is also a great place to go road biking on smooth pavement. Riggins will host a fun run on the road in September.
The biggest summer event in Riggins is the Hot Summer Nights Car Show and Talent Show on July 26-27, located in the city park next to the river. The theme of the talent show is "Country," and given that Riggins has a rich history of that sort of thing, you can expect a rockin,' hootin' and tootin' good time!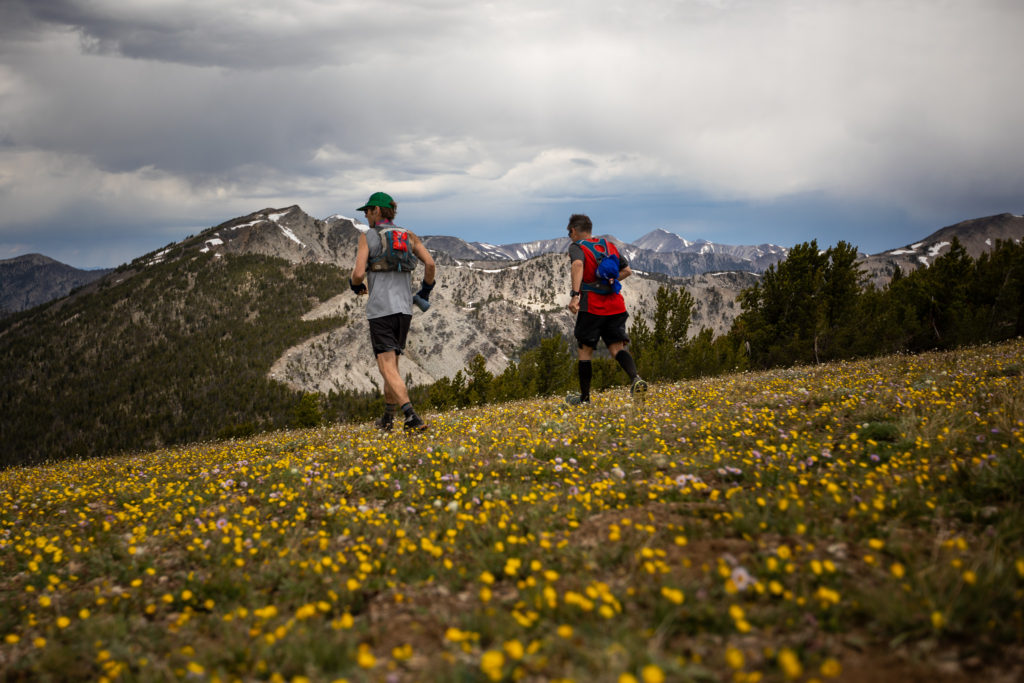 Salmon Valley
On the opposite side of Idaho in Salmon, the Salmon River also is a central point of focus in the Salmon River Valley. Here, people float the day stretch of the Salmon River with Idaho Adventures (relaxing, scenic float with no rapids) or a more adventurous whitewater day trip below North Fork, Idaho.
But off the river, the Salmon Valley has oodles of mountain adventures available for horseback riding, fishing, mountain biking, hiking and ATV riding. One of the benefits of these trips is that you'll be able to find your own "Private Idaho," as locals are fond of saying. "Just 15 minutes out of town, you'll feel the remoteness of this corner of the world," says Tammy Stringham, Director of the Lemhi County Economic Development Association. "Depending on where you go, you may not see another person all day!"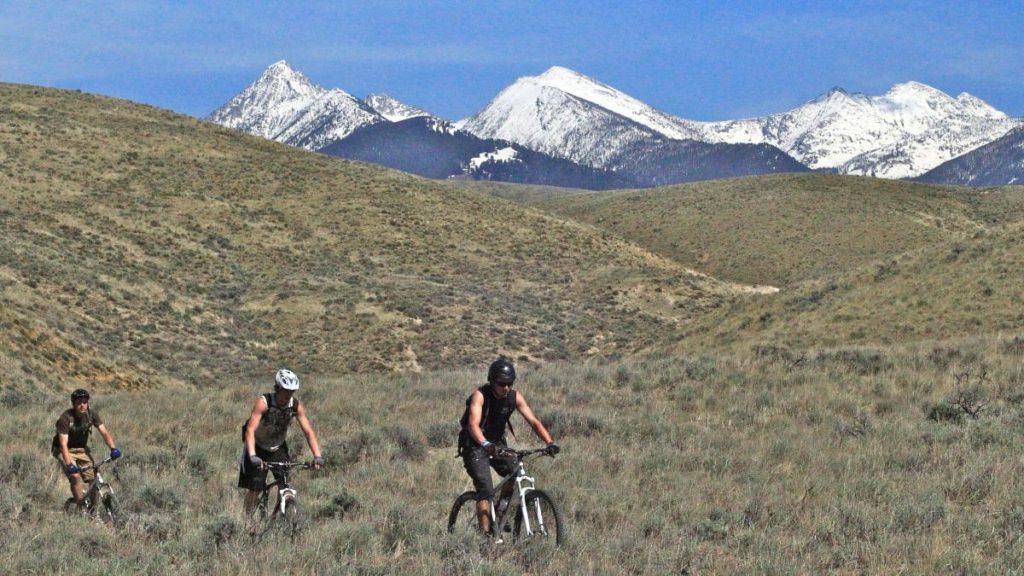 Before you head out of town, be sure to stop by the Odd Fellows Bakery in downtown Salmon, 510 Main Street, for fresh coffee and a Danish. For dinner, we recommend Bertrams brew pub, which has a full menu of food offerings for food, and a number of locally crafted ales and IPA's.
There are several developed and primitive hot springs to visit in the area including Gold Bug Hot Springs, two miles up the trail from U.S. 93. It's an enjoyable, scenic hike to the springs, and once you're there, you can hang out in a pool that overlooks the valley below, just a spectacular spot!
Near the itty bitty town of Tendoy, you take a 39-mile driving tour of the Lewis and Clark Backcountry Byway, a loop on a 2WD gravel road that takes you to Lemhi Pass (elevation 7,373), where Lewis & Clark and the Corps of Discovery met Sacajawea and the Lemhi Band of the Shoshone-Bannock Tribe on the Continental Divide. This was a spot where Stephen Ambrose, author of Undaunted Courage, saw more stars than he had seen in his life, and it was his single-most favorite spot when he retraced the 3,700-mile Lewis & Clark National Historic Trail. Being on the Continental Divide, Lemhi Pass is also a dividing point between the Columbia River to the west and the Missouri River to the east.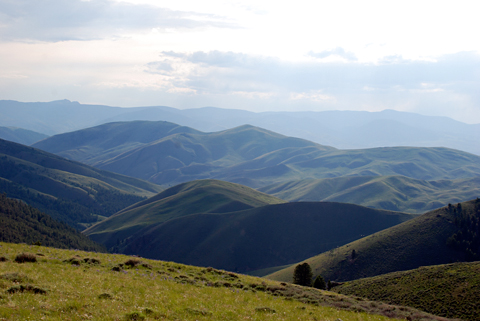 Be sure to visit the Sacagawea Cultural Center on the east side of Salmon before you take the scenic drive. Speaking of history, the Lemhi County Historical Society and Museum in downtown Salmon has some great information and exhibits on the pioneer history of Salmon. Stop by to see "River of History: Connecting Past, Present, and Future" now on display at the museum.
If you like to fish, stop by the Salmon River Fly Box shop in Salmon to get some tips on where to catch trout in the mountains around Salmon. Stringham recommends fly fishing on Panther Creek, the Lemhi River, Wallace Lake or Williams Lake. For the lakes, float tubes would be a good call.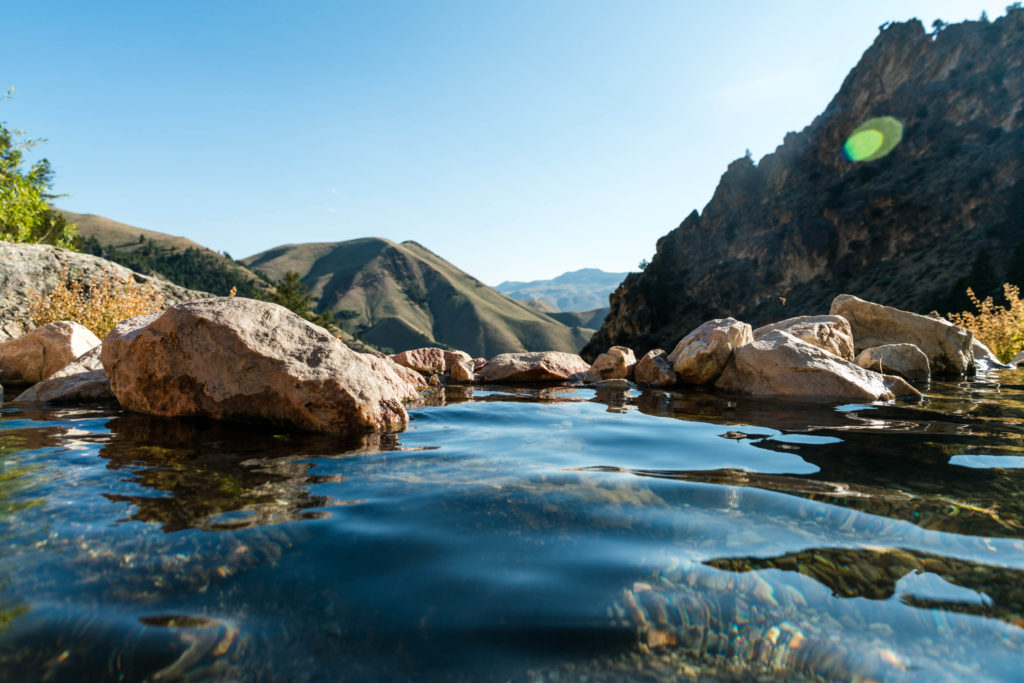 Mountain biking is getting more popular in Salmon. They've got some nice local trails on Discovery Hill, and there are more biking trails in the Salmon National Forest nearby. If you like to ride, stop in to see Max at the Hub, a great local coffee shop and bike shop, and he'll show you where to go.
For ATV riding, the Salmon-Challis National Forest has an excellent comprehensive list of rides in the greater Salmon area on its web site. Hundreds of miles of mountain roads are open to ATV and UTV riding – some of them taking you to high ridgetops with awesome views of the surrounding countryside – and some 50-inch trails are made specifically for ATVs and small side-by-sides.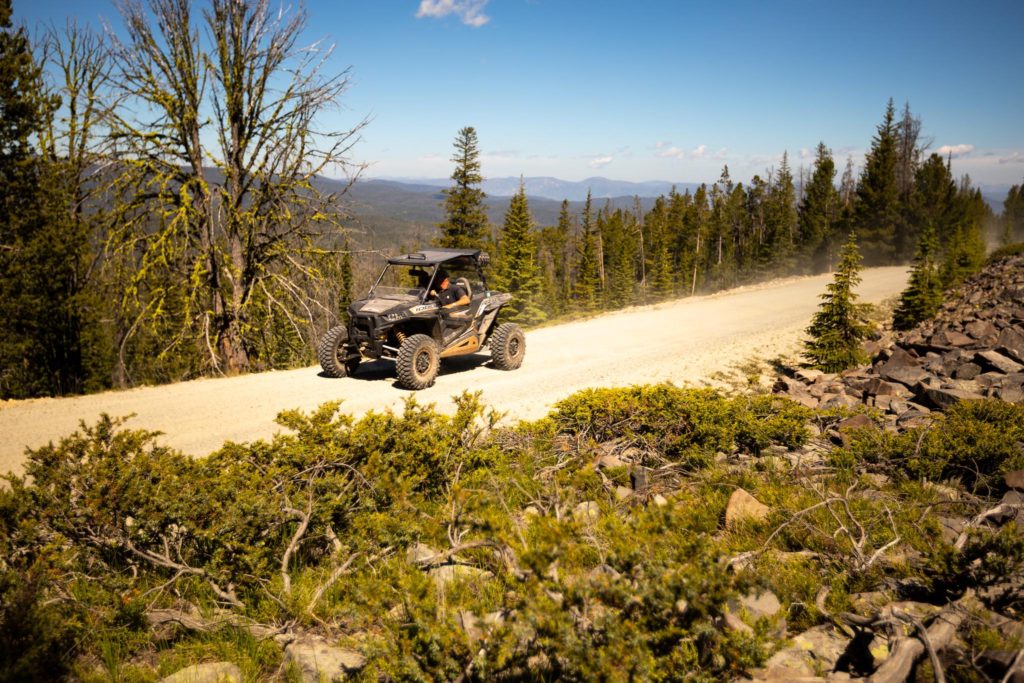 Cascade, Idaho
Speaking of biking, Cascade is promoting some long-distance gravel-grinder rides in the greater Valley County area through a new Adventure Biking program. These rides provide a BIG tour of the Boise and Payette National Forest on dirt and gravel roads. The loops are very extensive and cover a huge amount of countryside in a day or multiple days.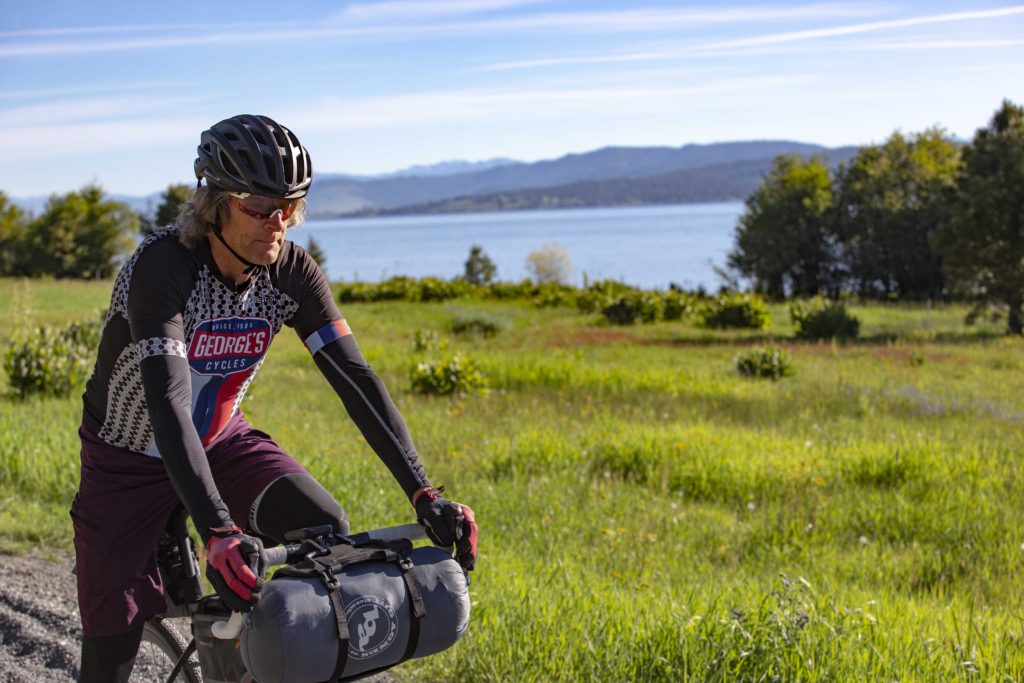 "We're very excited about the economic, tourism and community health opportunities likely to come from having a robust and well-defined adventure cycling infrastructure throughout the region," says Andrew Mentzer, executive director of the West Central Mountains Economic Development Council. "This may make the case for a bike shop in Cascade, and we hope it elevates the regional pathways discussion for all users."
Lake Cascade is the center pivot of recreation activities in Cascade. It's a big lake, the fourth-largest in Idaho, with 47 square miles of surface area. You can go sailing, power boating and fishing for perch, bass and rainbow trout on the main lake, and in the upper arms of the lake or along the shoreline, you can go Stand Up Paddle Boarding (SUP) or kayaking. Lake Cascade State Park has lots of camping locations around the lake for RV campers and tent-campers.
The Crown Point Trail, starting from Crown Point Campground near Cascade, is a nice place to go biking with young kids. The 3-mile dirt trail (one-way) also provides access to some primo beachfront areas, and it's dog-friendly. You could pack a lawn chair, a small cooler and have a nice picnic on a beach next to the trail.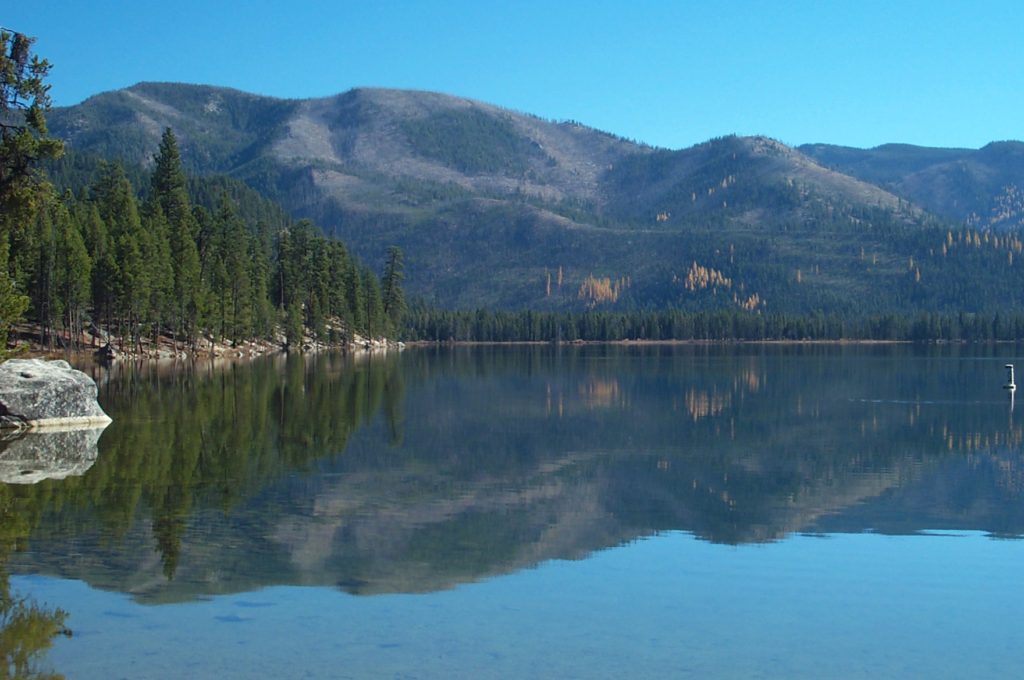 About 30 minutes to the east of Cascade, you can drive over Big Creek Summit and visit Warm Lake, where you can go fishing, power boating, SUP'ing or kayaking. The North Shore Lodge and Warm Lake Lodge also rent rustic cabins, and they have restaurants and essential supplies if you're camping in the area.
Fun event: The Yellow Pine Harmonica Festival will be held Aug. 1-3 in the remote, rustic mountain town of Yellow Pine this year. It's always a great time to visit Yellow Pine for the music and good times in the friendly community. There's lots of camping nearby in the Boise National Forest.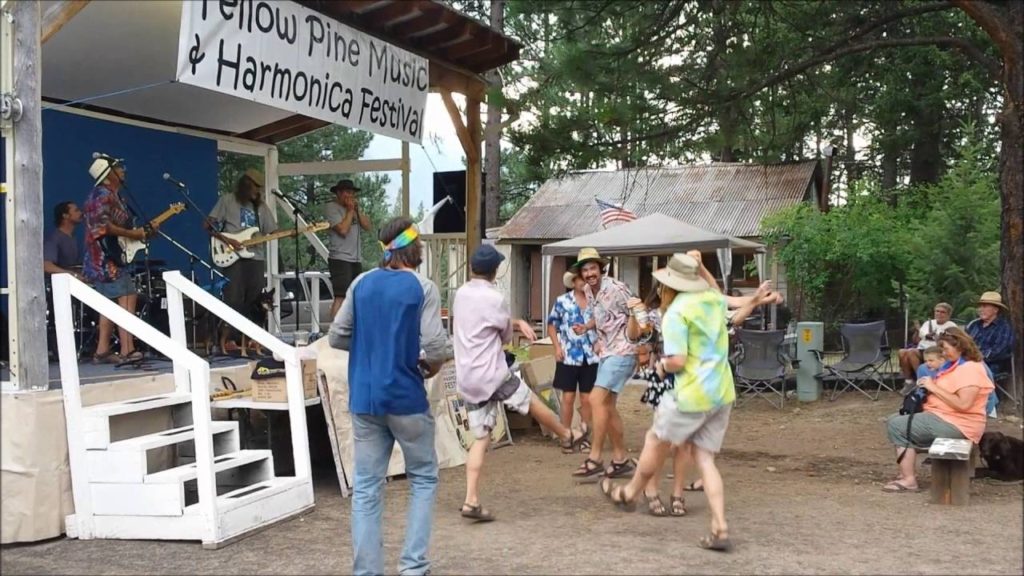 For more information on Cascade-area activities, go to the Cascade Chamber of Commerce.