Robust mountain snowpack creates banner season for whitewater rafting, jet boating on Idaho rivers
BOISE – (April 21, 2023) – A long, cold winter with above-average mountain snowpack is expected to create an ideal whitewater rafting and jet boating season on Idaho's world-class rivers statewide.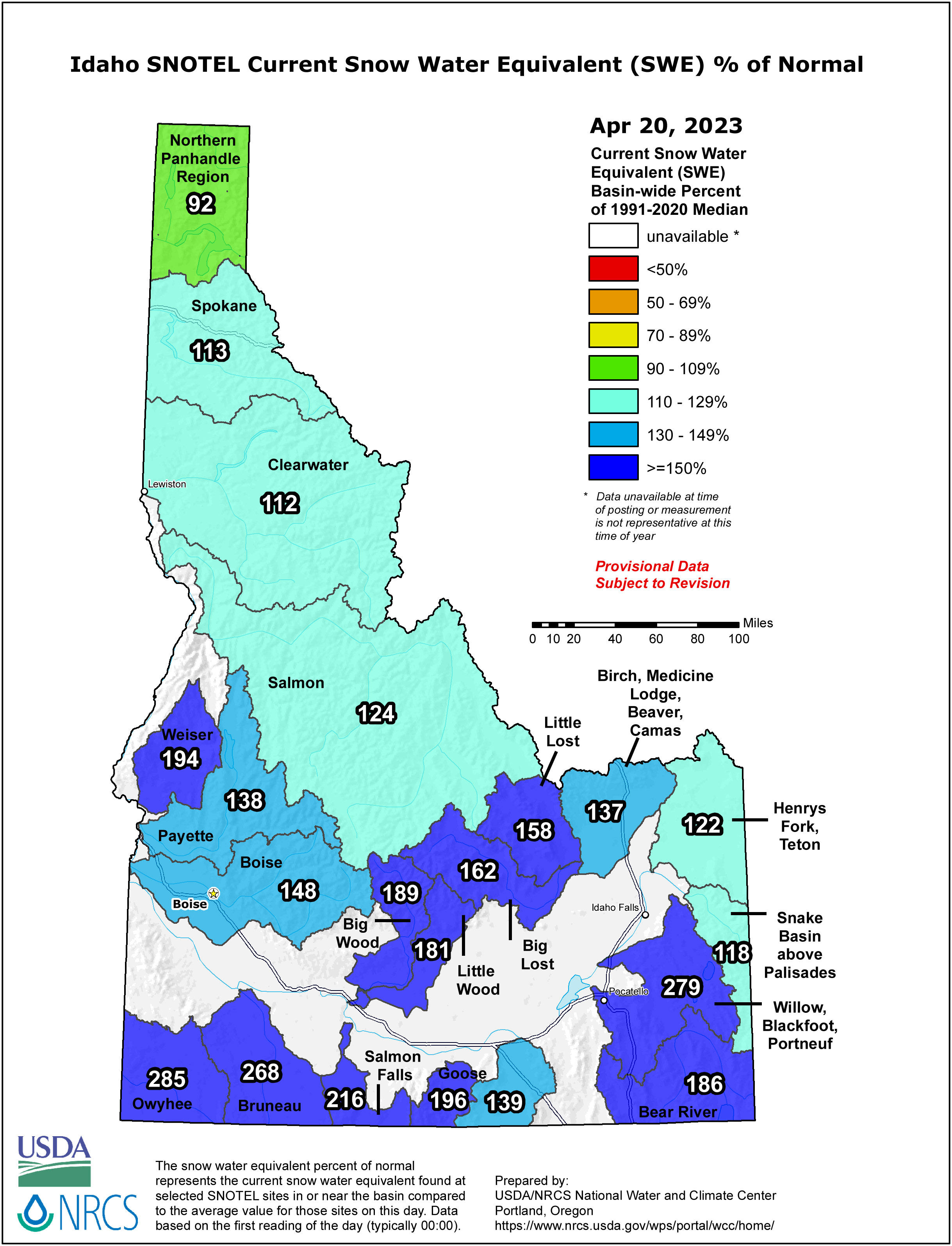 Snowpack levels range from about 110 percent of the 30-year average in the Clearwater River Basin to 120 percent in the Salmon River Basin, 135 percent in the Payette River Basin, to an impressive 285 percent of normal in the Owyhee River Basin, 265 percent in the Bruneau River Basin and more than 120 percent in the Snake River Basin, according to Natural Resources Conservation Service Snow Survey measurements.
The high numbers in the Owyhee and Bruneau basins should guarantee a much longer season than normal on the two spectacular river canyons hidden in the desert south of Boise. "We're going to have a really nice spring on the Owyhee," said Erik Weiseth with the outfitter, Orange Torpedo Trips .
Generally, the Owyhee will be floatable through the month of May to early June, and the Bruneau will floatable from May into mid-June, according to streamflow forecasts. That means there's a two-month window of time for people to book trips, compared to dry years when those rivers can rise and fall in a matter of days or weeks. IOGA outfitters that run the Owyhee and Bruneau have open seats available; contact them for trip dates.
"We're thrilled to be on both rivers this year," said Steve Lentz, owner of Far & Away Adventures. "There are some special places in those canyons that people will never forget."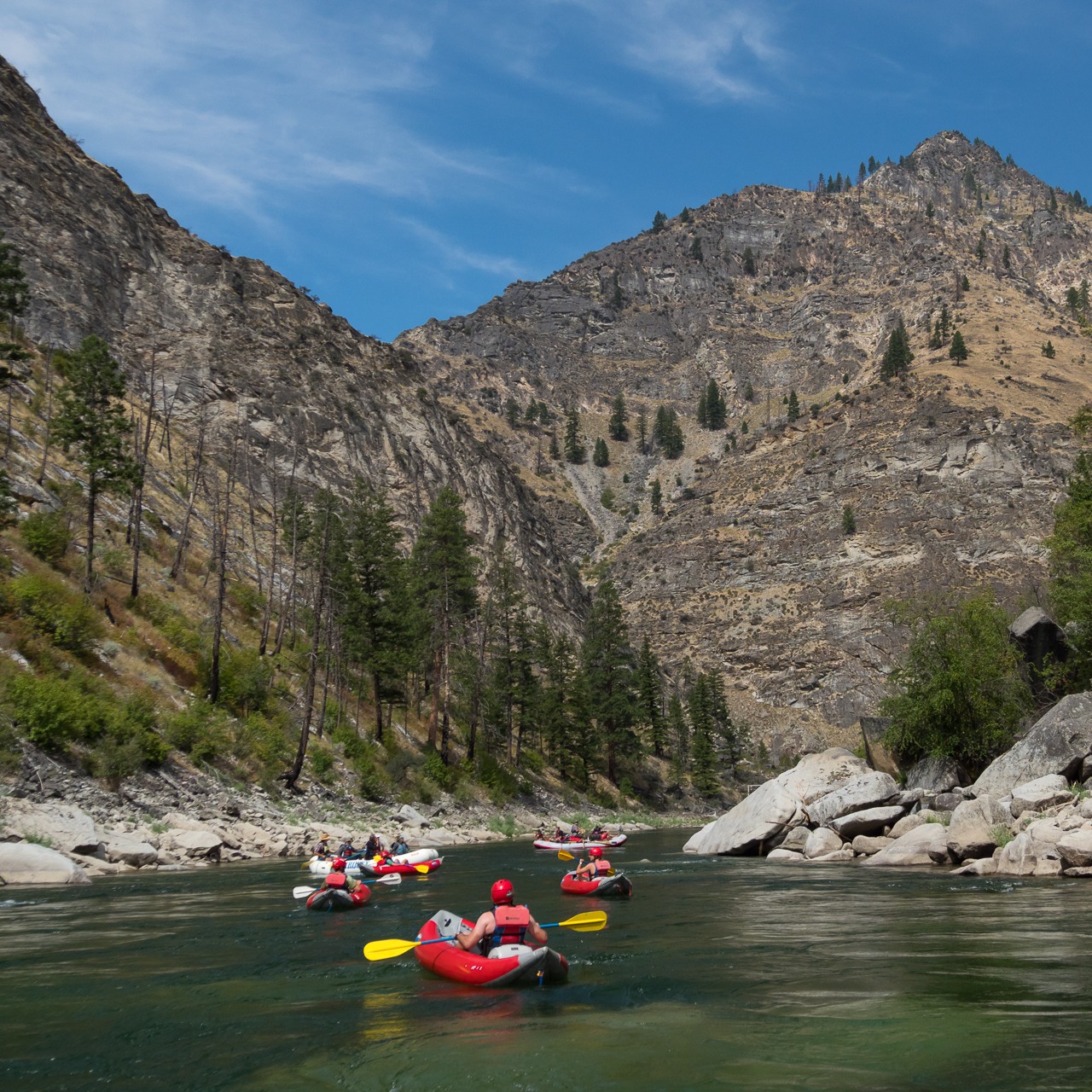 Middle Fork Salmon and Main Salmon River outfitters are stoked about a long season with solid river flows as well. Both rivers are nationally known as THE BEST whitewater wilderness river adventures in North America. Deep mountain snow also may delay the start of forest fire season, too, officials said.
"We're looking really good for this year," says Dustin Aherin, president of the Middle Fork Outfitters Association and owner of Idaho River Adventures, a Middle Fork and Main Salmon outfitter. "I'm getting quite a few calls from people who are worried about high water, but really, this is really a situation where we're seeing "back to normal"-type conditions."
Above-average snowpack will provide exciting whitewater levels in May and June for people who want the white-knuckle experience, but then the rivers will settle down to perfect water levels in July and August during the heat of the summer, officials said.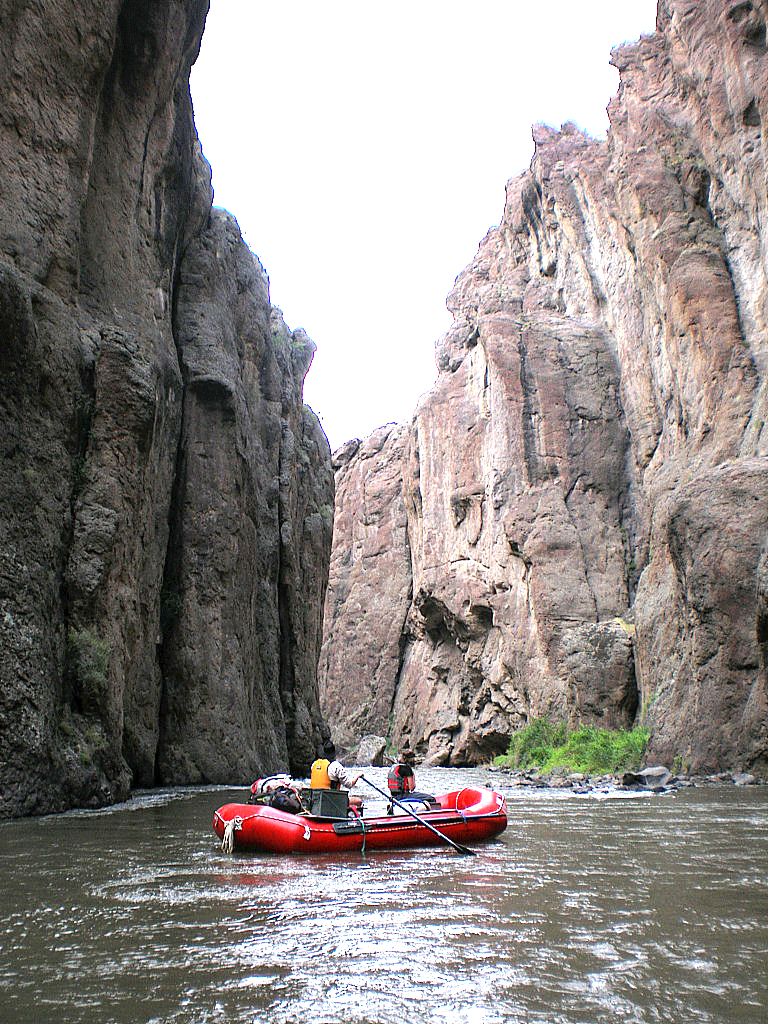 Middle Fork outfitters are hoping for a big flush in the top of the 100-mile canyon to blow out a big logjam below the Boundary Creek launch point. "We're definitely hoping those logs get blown out of there with high flows," said Jonah Grubb, vice president of ROW Adventures.
ROW Adventures has some limited August openings on the Middle Fork, and it has plenty of open seats on Hells Canyon and Lower Salmon trips, Grubb said. "Those bookings are down so we have lots of available dates for those trips, he said. ROW also is booking Owyhee River trips.
On the Lower Salmon, a trip ROW calls "Salmon River Canyons," they promote "Family Magic" trips, where a River Jester keeps the kids entertained in camp with a wide variety of games, while the parents can kick back and sip on a cocktail.
Most Middle Fork and Main Salmon outfitters are sold out for 2023 and booking trips for 2024 or 2025, officials said.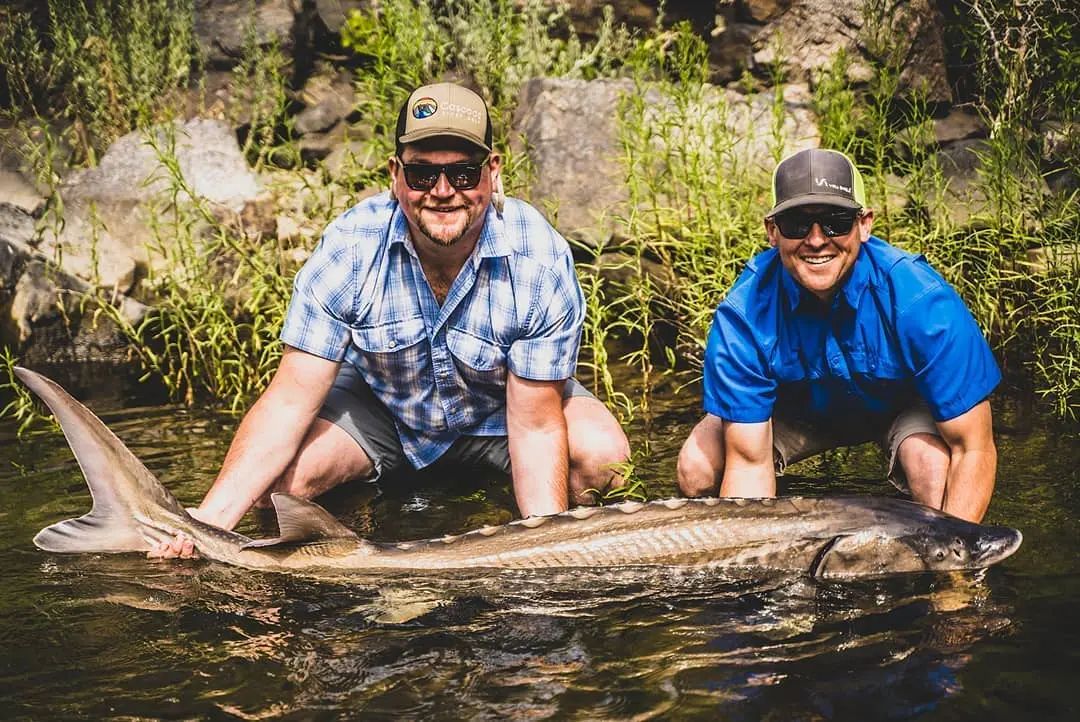 The 2023 river season should be great for jet boat trips as well, officials with River Adventures said. Hells Canyon tours and fishing trips from Pittsburg Landing to Hells Canyon Dam in the deepest river gorge in North America. In Hells Canyon, they visit the Kirkwood Museum, stop at other historic points of interest, see bighorn sheep and other wildlife, and negotiate big whitewater rapids. Openings are available for day trips; contact River Adventures in Riggins to book a trip.
Salmon River jet boat tours will begin in Mid-June to July, said Richard Friend, owner of River Adventures. On the Salmon, they take people from the Vinegar Creek boat ramp to Buckskin Bill's ranch or Campbell's Ferry, deep inside the Frank Church-River of No Return Wilderness.
Day trip outfitters on the Lochsa River and Payette River are expecting a strong season, too. Wayne Fairchild with Lewis & Clark Adventures said the cold wet spring last year led to canceled trips on the Lochsa with super high water. This year, the snowpack is right at average, so if it melts slowly and evenly, it should make for a fun season, Fairchild said.
Lewis & Clark also offers hiking and biking trips on the historic Lewis & Clark trail on the north side of the Lochsa River canyon, Main Salmon River of No Return section trips and canoe trips on the Missouri River.
On the Payette, Kenneth Long with Cascade Raft and Kayak is gearing up for a busy summer. Cascade offers day trips on the Cabarton section of the North Fork Payette River, South Fork canyon trips, Lower South Fork trips and Main Payette trips, plus kayak lessons and a ropes course.
"It's going to be a really amazing season," Long said. "With the deep snowpack, the reservoirs will fill, and we'll have a nice long season."
Cascade will start guiding trips in late April, Long said. Experienced whitewater paddlers who'd like to do a high-water trip on the Payette will certainly have the opportunity to do so this year with 135 percent of snowpack in the mountains. The river will begin rising in April, May and early June, and then descend to typical summer recreation flows in July and August.
In Northern Idaho, Aaron Gordon with Long Drift Outfitters in Sandpoint said he is expecting a better season in 2023 with more favorable water levels than the high water they had last year on the Kootenai River. Snowpack levels in the Idaho Panhandle Basin are about 90 percent of normal. That will provide plenty of water on the big Kootenai River.
Long Drift offers scenic float trips, fishing trips and SUP day trips on the Kootenai River, east of Bonner's Ferry. They fish for redband rainbow trout and cutthroat trout.
"It's a big beautiful river," Gordon said. "The fishing is good, too."
For more information, go to Raft Idaho.